College of Arts & Sciences
Undergraduate Degrees for Women
For more than 125 years, the College of Arts and Sciences has empowered young women with liberal learning and professional preparation. In the classroom and around our beautiful campus, the Trinity community exemplifies diversity and inclusivity.
You'll build confidence and learn strategies for success at work and in your community from Trinity's women role models and mentors – and at internships and experiences with professional organizations matching your career interests.
The major programs build on a general education curriculum designed to ensure you will be equipped with the essential skills needed to Discover Your Strength at Trinity!
Making Your Education Affordable
Your education at Trinity is a great investment in your future success!  Thousands of Trinity graduates report high levels of satisfaction and strong earnings thanks to their Trinity degrees.
Trinity makes your investment affordable by keeping tuition low and providing generous grants, scholarships and other forms of financial aid.
Trinity's tuition is the lowest among private universities in the Washington region;
100% of Trinity's full-time undergraduates receive financial aid, with many receiving grants and scholarships that cover almost all tuition and even some living expenses;
Professional undergraduates and graduate students may be eligible for grants and other forms of financial aid; many employers have tuition support programs as well.
Learn more about how Trinity helps you to get a great return on your investment.
Professors Committed to Your Success
In each of the college's twenty undergraduate programs, you'll learn from a truly diverse faculty whose expertise in inclusive excellence has gained national recognition. You'll thrive in a learning environment where your voice is included. Personalized support from each professor helps you overcome challenges, builds your confidence, and ensures your success.
Learning in the Nation's Capital
Discover unlimited internship opportunities, and enjoy field trips and and learning experiences in the area's many museums, organizations, and historical sites. Trinity's campus is metro-accessible, so you can explore exciting area events like concerts, theater productions and talks by inspiring speakers.
Vibrant, Supportive Community
Immerse yourself in the campus experience, building friendships and sisterhood as you participate in club activities, athletics, and the diverse campus community. Trinity's culture of care supports you every step of the way, as you balance school, work and family.
Helping You Discover Your Strength
Trinity takes pride in its culture of care! If you need help of almost any kind, Trinity is here to support your unique needs – through emergency student assistance grants, we can help you afford your text books, transportation, and more.
We support you with challenges of managing the conflicting demands of school, work and family. Many students benefit from our counseling and academic support services that give extra encouragement when needed. The Student Parent Alliance provides a safe space for parents to communicate, discuss challenges and hardships, celebrate our joys and achievements, and advocate for a welcoming environment on campus.
Meet the Dean
Dr. Ramamurti received bachelor's and master's degrees in mathematics in India and her doctoral degree from George Washington University before joining Trinity's faculty in 1997. She has a strong interest in reform and policy initiatives in K-12 education.
Dr. Ramamurti held several leadership roles at Trinity before being appointed as the Dean of the College of Arts and Sciences in 2017.  Since then, Dean Ramamurti has spearheaded a revitalization of the College of Arts and Sciences program offerings as well as launched the Early College Academy and the Advanced Technical Center partnership programs for DC High School students.
Meet the Faculty
Our faculty and staff reflect our student body; more than 60%  are women and men of color. The talented faculty have developed extensive expertise in the practice of inclusive excellence pedagogy to ensure that you are engaged and supported in your academic program.
Brigid Otieno '09
A foreign service officer at the U.S. Department of State, Brigid plans and prepares the Secretary of State's domestic and international travel and reviews briefing materials
Margarita Vasquez Martinez '20
A paralegal in the anti human trafficking unit of Colorado Legal Service, Margarita has received three U.S. Department of State Meritorious Honor Awards
Sydney Cross '10
A passion for global issues and pursuing outstanding opportunities at Trinity put Sydney Cross on a path for her successful career as a foreign service officer with the U.S. Department of State. She earned her...
Your Recruiters
Questions about applying to Trinity? We're here to help!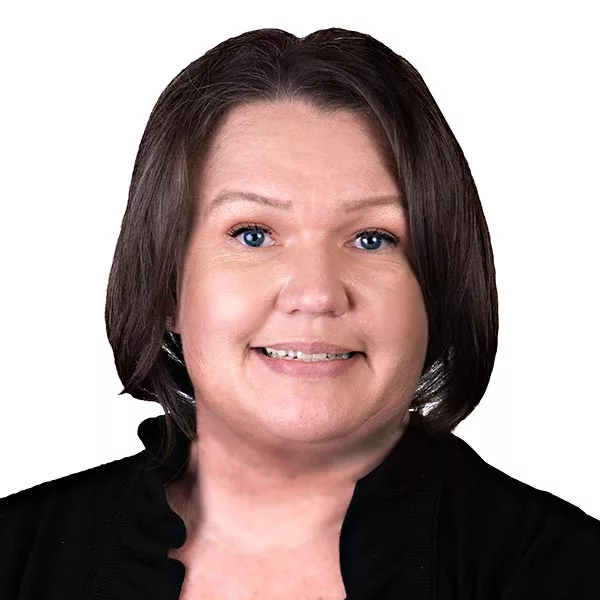 Dee Holtzner
holtznerd@trinitydc.edu
Make an Appointment!
Jessica Izara-Rosales
izara-rosalesje@trinitydc.edu
Make an Appointment!
Sheyny Barahona
BarahonaS@trinitydc.edu
Make an Appointment!