20 Credits  |   Main Campus
Be on the forefront of leading-edge technologies, learning how to analyze and interpret biological data with a minor in Bioinformatics.
Become proficient in the development, storing, and analyzing of complex biological data, particularly with DNA, RNA, and protein sequences. Explore this growing global industry and the many different careers in academia, healthcare, medicine, agriculture, and biotechnology.
Offered through the College of Arts and Science's Biology Department, the Bioinformatics minor is open to all majors. The program may be of particular interest to students pursuing a degree in Biology, Chemistry, Health Services, Forensic Science, Criminal Justice, and Mathematics. 
Learn about Trinity's Inclusive Excellence in STEM initiative.
Explain the role of bioinformatics in genetics, evolutionary biology, and pharmaceuticals.
Evaluate bioinformatics techniques
Apply various statistical tools within the bioinformatics field
Search, compare, model, and integrate bioinformatics techniques as part of an experimental design.
Department of Energy
USDA (NIFS)
Inova
Medstar Health
CIA
Society for Science
Bioinformatics Engineer
Data Scientist
IT Consultant
Clinical Lab Tech
Software Developer
Genetic Counselor
Professor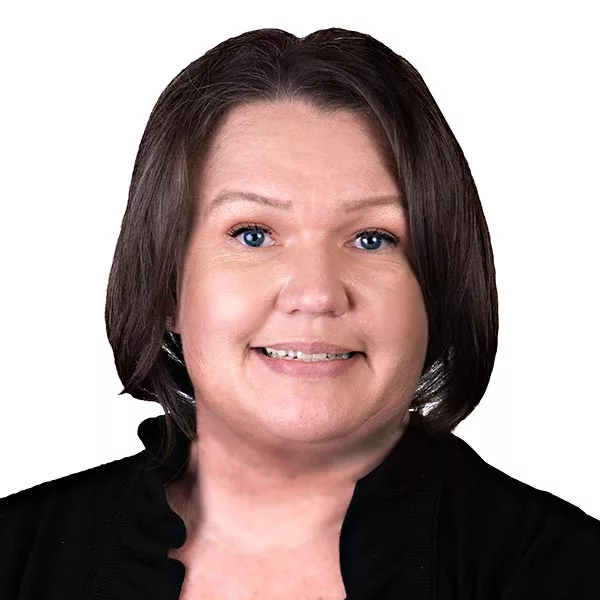 Dee Holtzner
holtznerd@trinitydc.edu
Make an Appointment!
Jessica Izara-Rosales
izara-rosalesje@trinitydc.edu
Make an Appointment!
Sheyny Barahona
BarahonaS@trinitydc.edu
Make an Appointment!
Request Info
Applying to the Bioinformatics (Minor) Program
Applying to Trinity is free, and Trinity reviews each application as soon as it is complete: you'll get our decision right away.
We're here to help at 202-884-9400 or admissions@trinitydc.edu.
Apply Now
College of Arts & Sciences Admissions Requirements
Step One: Apply to Trinity
Step Two: Have your School Administrator submit your Official Transcripts (High School/College/Home School/GED) – International Transcripts must be evaluated prior to submission
Step Three: Submit Essay "Where do I see myself after obtaining a TWU degree?"
Step Four:  Submit your Recommendation Letter(s) (Teacher/Guidance Counselor/Mentor)
Step Five: Once your application is submitted, use your log-in credentials to check your status
First-Time Freshman candidates for admission should complete a secondary school program that includes 16 academic units: English, Mathematics (algebra, geometry, and trigonometry), Science to include Lab work (biology, chemistry, and physics), History, Foreign Language, and Social Science.
Transfer candidates must submit official college transcripts from each previously attended college or university.
Optional Standardized tests such as the Scholastic Aptitude Test (SAT I) and/or the American College Test (ACT) can be submitted.  To have your scores sent to us use SAT code 5796 and ACT code 0696.
Minimum cumulative grade point average 2.0 (on 4.0 Scale).