Occupational Therapy Assistant, O.T.A.-B
58 Credits  |   Main Campus
Occupational therapy helps people across the lifespan engage in the things they want and need to do through the therapeutic use of everyday activities.
Want to help people live happy and productive lives despite physical limitations? Trinity's Bachelor of Science in Occupational Therapy Assistant (OTA-B) degree educates students to work under the supervision and in collaboration with an occupational therapist (OT) to help people across the lifespan engage in the things they want and need to do through the therapeutic use of everyday activities called occupations.
This major prepares students to work in various settings that include hospitals, rehabilitation centers, schools, sub-acute facilities, psychiatric and community-based programs, schools, nursing homes, private practice and other emerging practice areas.
General Education and Prerequisite Requirements
Students complete general education and pre-requisite courses before beginning the OTA-B program. These can be taken at Trinity in the College of Arts and Sciences or credits can be transferred from another accredited institution. Students complete OTA-B-specific courses after formal acceptance into the OTA-B program.
Special Features
Complete in 2 years, after pre-requisites and includes 2 full-time rotations of 8-week fieldwork level II requirements (40 hours a week)
58 core OTA-B program credits
1 to 15 student: faculty ratio for laboratory learning
Laboratory activities are supervised by experienced clinicians
Classrooms and Labs are equipped with multimedia to facilitate learning
Fieldwork Level I experiences in pediatrics, mental/behavioral health, and physical rehabilitation
Student Outcomes: What You'll Learn
Analyze, direct, guide and design individualized treatment plans using the principles and knowledge of occupational therapy
How to work with clients across the lifespan to engage in activities of daily living in order to live productive lives.
The expected student outcomes reflect Trinity's vision and mission, Occupational Therapy Code of Ethics and Ethics Standards, AOTA Occupational Therapy Practice Framework: Domain & Process as well as AOTA Blueprint for Education.
Following completion of the OTA program in Trinity Washington University School of Nursing and Health Professions, the OTA graduate will:
Use professional literature to make evidence based practice decisions in collaboration with other healthcare professionals (2011 ACOTE Standards; B.8.3)
Demonstrate clinical skills and professional behaviors of an entry level OTA that reflect the standards and ethics of the OT profession
Identify, adapt and modify activities and interventions that support the needs and wants of the client in their pursuit to master occupations and their environments.
Be able to gather information about patients, populations and organizations and effectively communicate their occupational needs to the OTR, healthcare team, family and/or community
Identify legal and ethical aspects of the OTA's role in the supervision of healthcare personnel
Successfully pass the NBCOT OTA exam
Kipp Charter School
Mosaic Health
Burke Rehab
National Rehabilitation Hospital
St. Coletta
Occupational Therapy Assistant
Victoria Nichols
nicholsv@trinitydc.edu
Make an Appointment!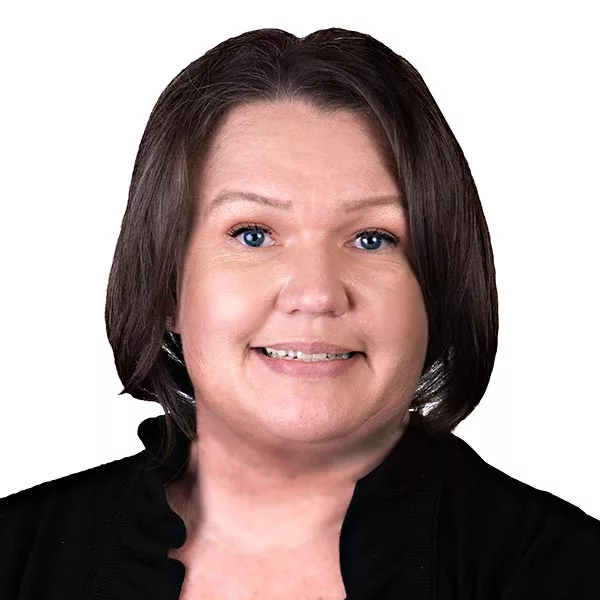 Dee Holtzner
holtznerd@trinitydc.edu
Make an Appointment!
Jessica Izara-Rosales
izara-rosalesje@trinitydc.edu
Make an Appointment!
Request Info
Applying to the Occupational Therapy Assistant, O.T.A.-B Program
Applying to Trinity is free, and Trinity reviews each application as soon as it is complete: you'll get our decision right away.
We're here to help at 202-884-9400 or admissions@trinitydc.edu.
Apply Now
Accreditation
Trinity Washington University's baccalaureate-degree-level occupational therapy assistant program is accredited by the Accreditation Council for Occupational Therapy Education (ACOTE) of the American Occupational Therapy Association (AOTA), located at 6116 Executive Boulevard, Suite 200, North Bethesda, MD 20852-4929. ACOTE's telephone number c/o AOTA is (301) 652-AOTA and its web address is www.acoteonline.org. Graduates of the program will be eligible to sit for the national certification examination for the occupational therapy assistant administered by the National Board for Certification in Occupational Therapy (NBCOT). After successful completion of this exam, the individual will be a Certified Occupational Therapy Assistant (COTA). In addition, all states require licensure in order to practice; however, state licenses are usually based on the results of the NBCOT Certification Examination. Note that a felony conviction may affect a graduate's ability to sit for the NBCOT certification examination or attain state licensure.
At its meeting on April 22-23, 2023, ACOTE reviewed the Report of On-Site Evaluation (ROSE) regarding the Occupational Therapy Assistant Baccalaureate Program at Trinity Washington University, Washington, DC. All Standards were found to be compliant and ACOTE voted to Grant a Status of Accreditation for a period of 7 years. The Report of the Accreditation Council (RAC) is viewable at https://acote.aota.org//programs/2901/report.
College of Arts & Sciences Admissions Requirements
Step One: Apply to Trinity
Step Two: Have your School Administrator submit your Official Transcripts (High School/College/Home School/GED) – International Transcripts must be evaluated prior to submission
Step Three: Submit Essay "Where do I see myself after obtaining a TWU degree?"
Step Four:  Submit your Recommendation Letter(s) (Teacher/Guidance Counselor/Mentor)
Step Five: Once your application is submitted, use your log-in credentials to check your status
First-Time Freshman candidates for admission should complete a secondary school program that includes 16 academic units: English, Mathematics (algebra, geometry, and trigonometry), Science to include Lab work (biology, chemistry, and physics), History, Foreign Language, and Social Science.
Transfer candidates must submit official college transcripts from each previously attended college or university.
Optional Standardized tests such as the Scholastic Aptitude Test (SAT I) and/or the American College Test (ACT) can be submitted.  To have your scores sent to us use SAT code 5796 and ACT code 0696.
Minimum cumulative grade point average 2.0 (on 4.0 Scale).